Apparel materials
Supporting the fashion industry with a wide array of materials
procured from around the world
Clothes use buttons and zippers, badges and emblems, and any number of other parts. Shimada Shoji provides secondary materials like those to apparel manufacturers, focusing on high-quality men's clothing, sportswear and casual lines. Having more than 1,000 suppliers within and outside Japan, and handling hundreds of thousands of items allows you to "ask Shimada—it has everything!" Moreover, with the experience and results cultivated over 130 years, we have the knowledge and the ability to select secondary materials with the necessary functions according to the use and situation—a powerful tool.


Trade fairs are where buyers and people from the apparel industry from all over the world come to get a good look at trends and the latest technologies. The number of exhibits and participants is on an enormous scale, and visitors can approach and hold business discussions with vendors speedily and efficiently. Shimada Shoji started exhibiting at these kinds of trade fairs in other countries ahead of its rivals. By continuing to develop new materials and disseminating information, and by keeping up with the latest trends, we have steadily made the Shimada brand a well-known name outside as well as inside Japan. By proactively going to observe, instead of just exhibiting, and by constantly absorbing trends from around the world, we can improve our product development and capacity to make proposals in business. In Japan, we exhibited at "New Envionmental Exposition" and "Sustainable Fashion EXPO". We introduced various items that contribute to the realization of a sustainable society.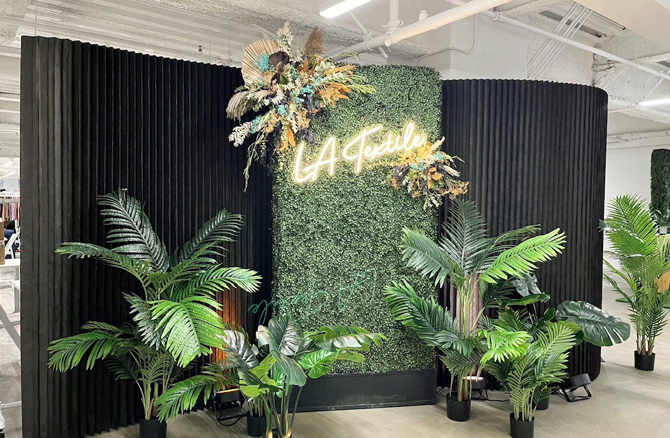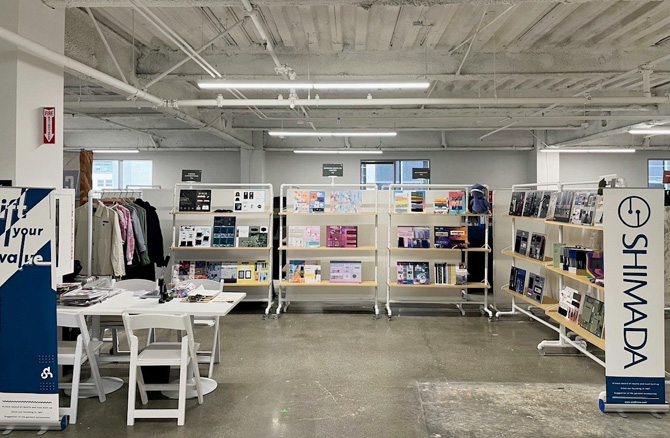 LA Textile Fall/Winter 2022
Los Angeles | September 28 to 30, 2022
This is an exhibition focusing on fashion apparel from the U.S. West Coast area and LA. Many customers took advantage of the presence and connections in the North American casual industry that we have built over the years centered on our New York branch. A wide variety of fashion materials were exhibited and well received.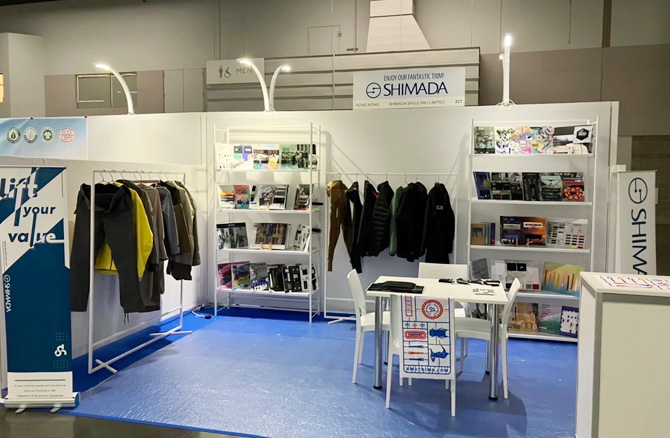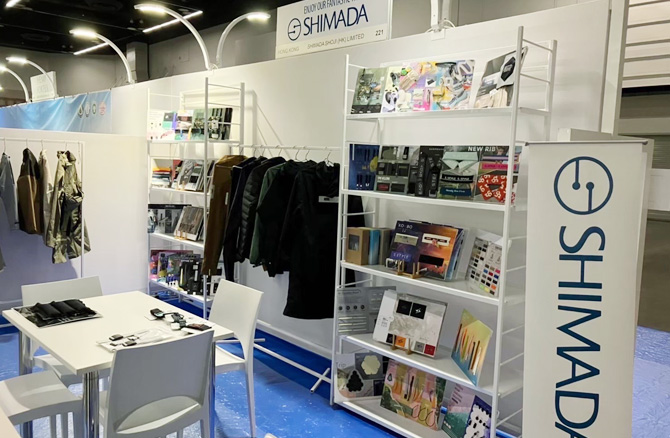 FUNCTIONAL FABRIC FAIR
Portland | October 26 to 27, 2022
The trade fair started in 2019 and is dedicated to functional textiles and accessories for outdoor, lifestyle and active wear. We exhibited sports-related accessories, which is one of our strong points, as well as accessories that utilize our overseas network. Our products, which are not only functional but also comfortable and fashionable, were very well received.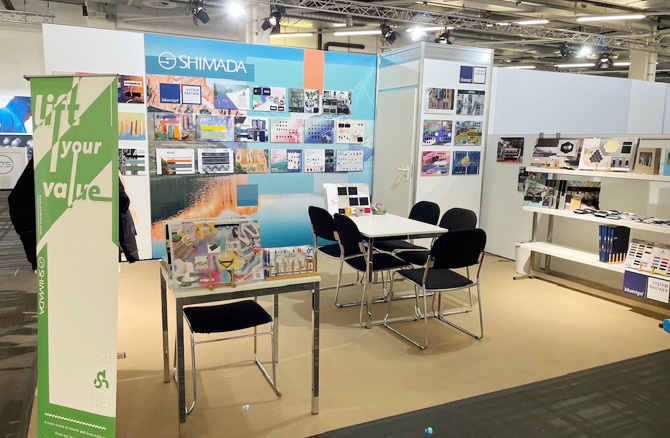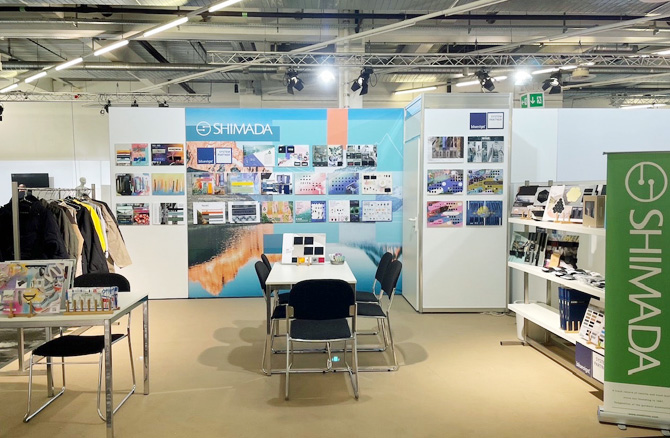 PERFORMANCE DAYS Autumn 2022
Munich | November 3 to 4, 2022
A trade fair started in 2008, specializing in sustainable materials. Various eco-friendly materials such as recycled, biomass, biodegradable, and organic cotton were exhibited. The exhibition was well received by many overseas sports brands interested in eco-friendly materials.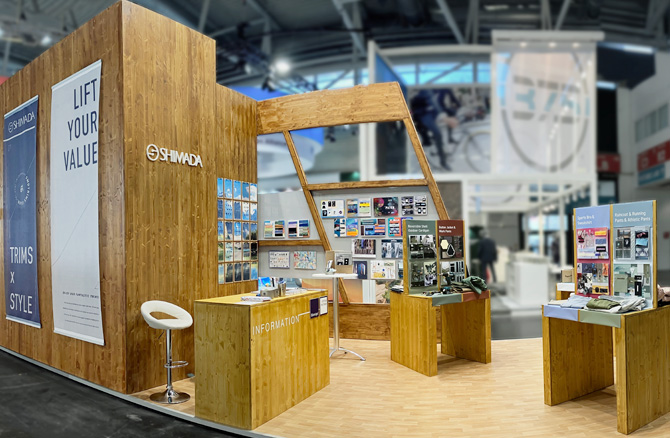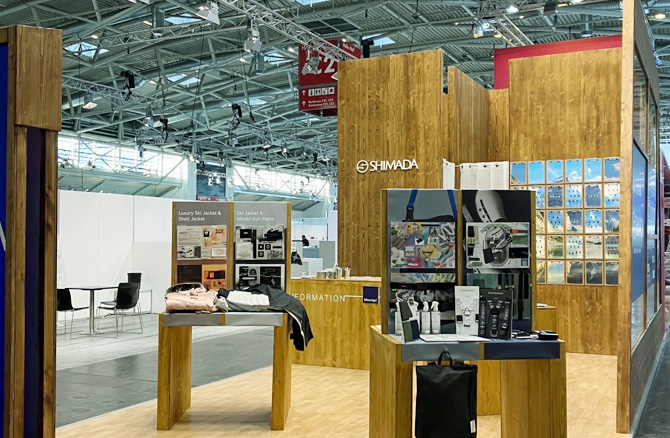 ISPO MUNICH 2022
Munich | November 28 to 30, 2022
With a history of over 40 years, this is the leading trade fair related to winter sports fashion. This was the first real exhibition after Corona, with 1,700 exhibitors and over 4,000 visitors. We have been participating in the exhibition since 2007, and this year's exhibition was the second time for us to participate after Corona, and we were able to rediscover our strengths in meeting various needs by combining our specialty, functional materials, with sustainable materials and decorative items. The exhibition was very well received.

In August 2022, a new showroom was established at the Osaka Head Office. We now have a total of four showrooms at our Tokyo Head Office, Shanghai, and Hong Kong. They display samples of the secondary materials and products we handle. They are also places to disseminate up-to-date trend information that we have proposed at exhibitions in Japan and elsewhere. We can accommodate business discussions while showing actual products, and we make effective proposals for new products.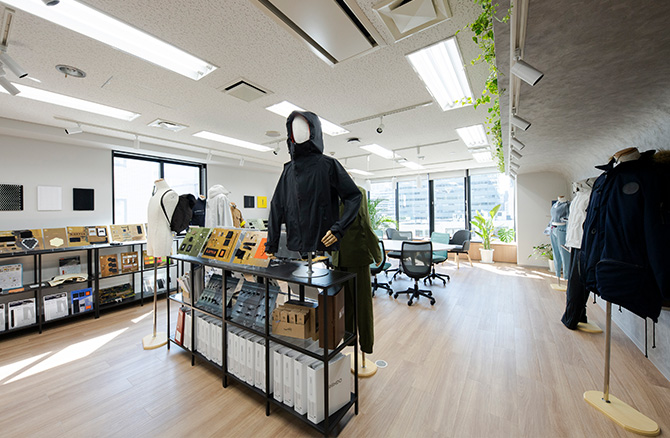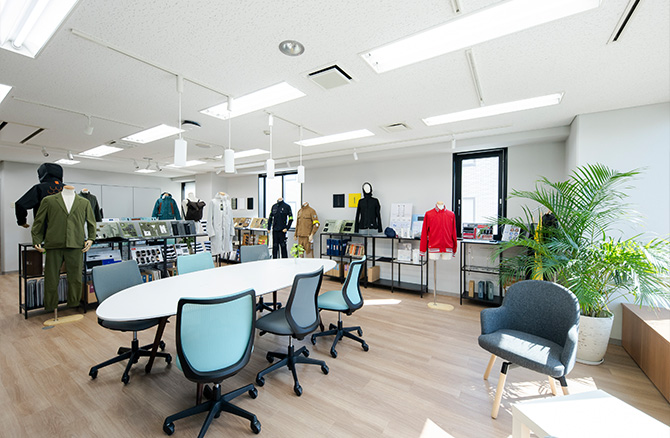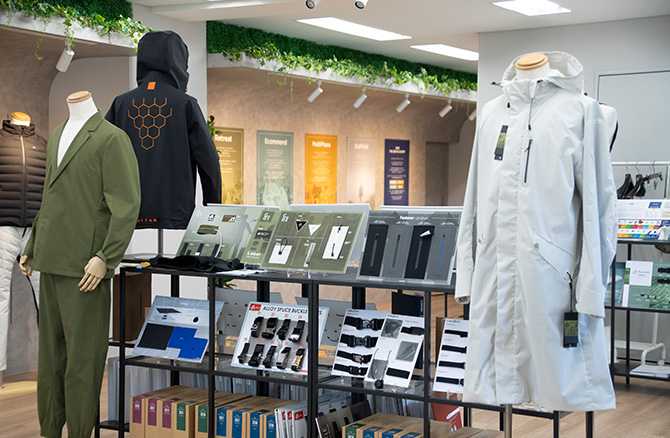 OSAKA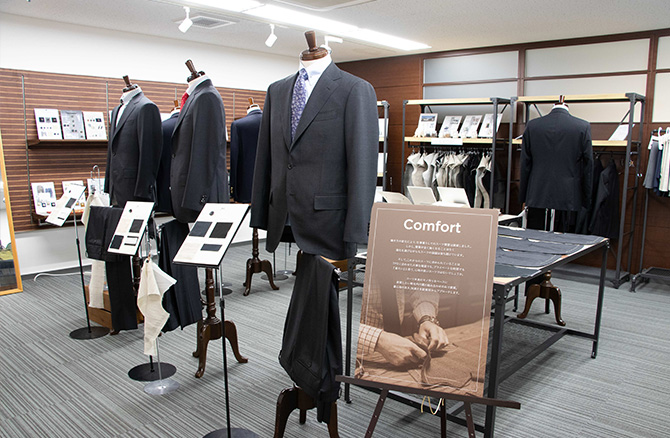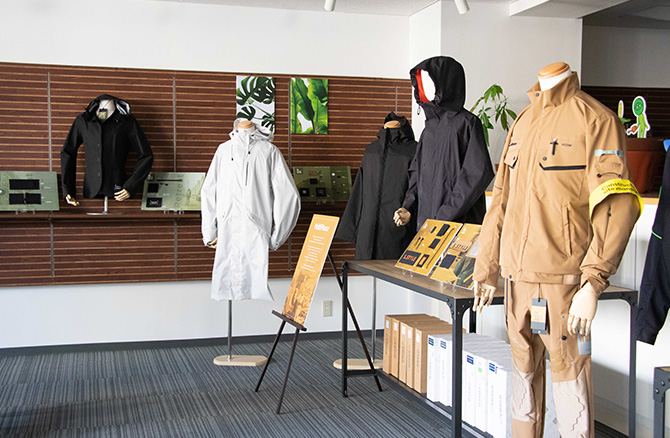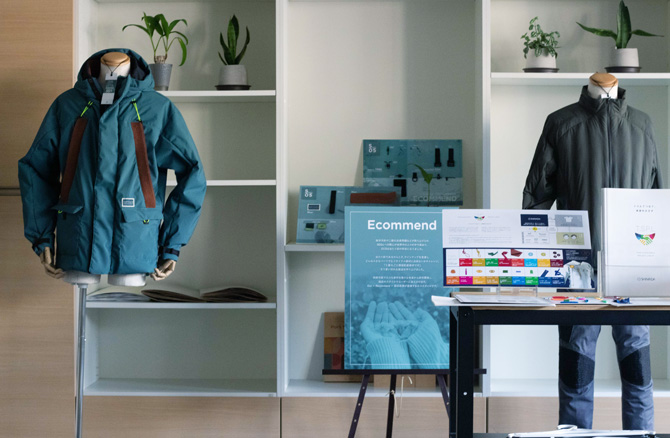 TOKYO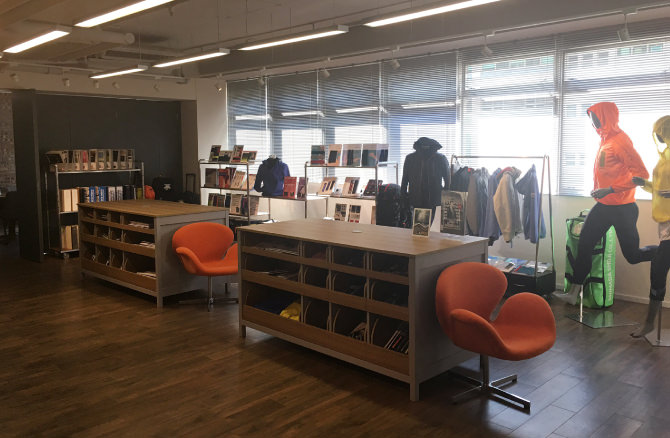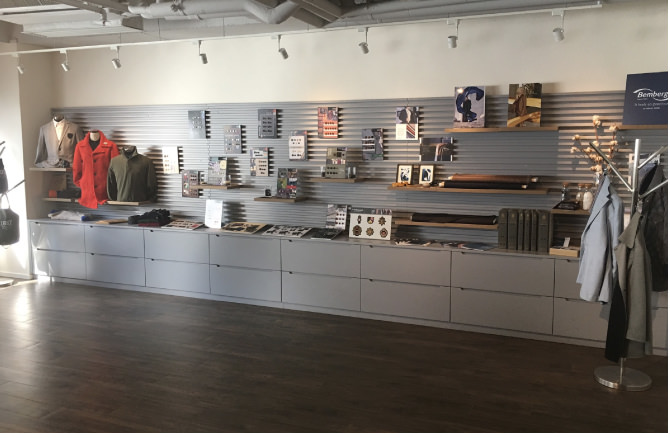 HONG KONG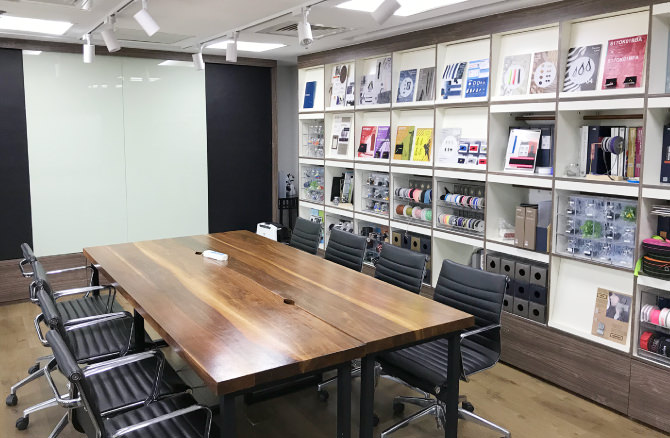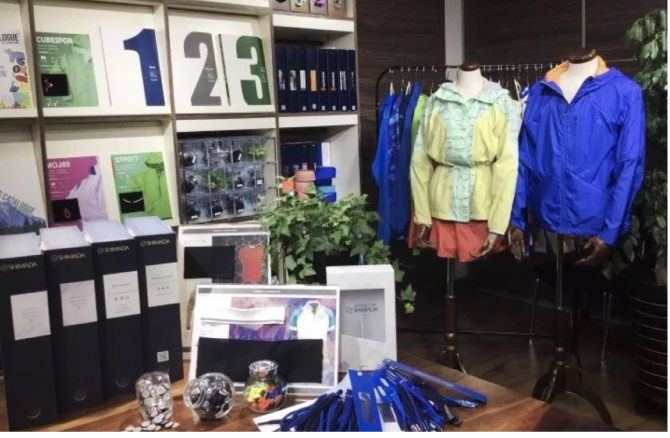 SHANGHAI