Shimada Shoji's past and future
The current Shimada Shoji is the pioneers' will,
wisdom, and technology. The future will build a business
that is wider and more convenient than ever.
1887
Founder Sadajiro Shimada becomes independent and opens Shimadasada Store at Shiidera-cho, Tennoji-ku, Osaka.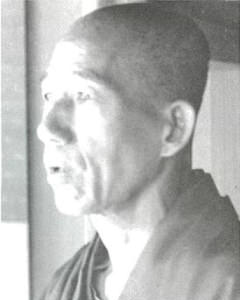 1890
Sadajiro modifies a shell button making machine to make buttons out of buffalo horn; designs a machine to drill four holes simultaneously.
The store moves first to Watayamachi and then to Takeyamachi, Minami-ku, Osaka.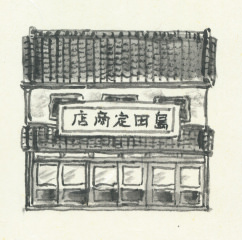 1914
The store moves to Tanimachi, Higashi-ku. Ceases production of buttons and concentrates efforts on wholesaling.
1930
Sadajiro retires and is succeeded by Moriyuki Shimada.
A 6-day work week is introduced, an innovation in the industry at this time.
1939
The Osaka Button Wholesalers Union is formed.
Moriyuki becomes the chief director.
1940
Store closes temporarily during World War II.
1947
Store commences business after completion of a residence-store at 2-chome, Tanimachi.
1949
Tsunehiro Shimada resumes business by opening the Sadabishi Store.
1953
Company name changes to Shimada Button Co., Ltd. with capital of one million yen.
1958
Tokyo Branch opens at Matsueda-cho, Kanda, Chiyoda-ku, Tokyo.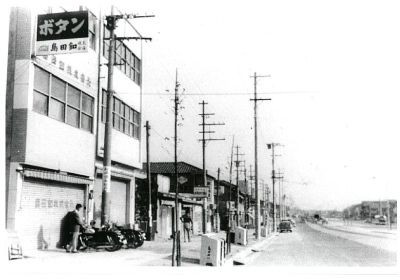 1960
Kansai YKK Fastener Co., Ltd. is established.
1963
Gifu Branch opens.Hirakata Business Office opens.
1966
Exports of sewing materials to Korea begin.
1967
Shimada Sangyo Co., Ltd. is established.
1968
Head Office building at Funakoshi-cho, Higashi-ku,Osaka, is completed.
Shimada Button Co., Ltd. merges with Kansai YKK Fastener Co., Ltd. and is renamed Shimada Shoji Co., Ltd.
1978
Construction of Tanimachi Business Office in 3-chome, Tanimachi, Higashi-ku, Osaka, is completed.
1982
An agent contract in Korea is solidified.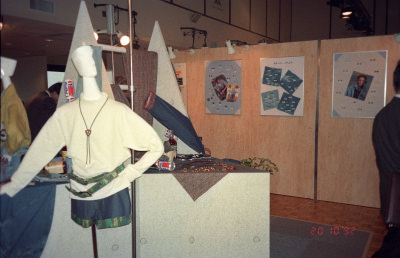 1985
First merchandise exhibitions are held in Osaka and Tokyo.
Participates in the accessories exhibition held in Beijing, China.
Kojima Branch opens.
1986
Tsunehiro Shimada becomes Chairman, and Yukio Simada President.
Tokyo Branch is renamed Tokyo Head Office.
1987
Commemoration ceremonies are held in Tokyo and Osaka, celebrating 100 years of business.
Shimada Shoji (H.K.) Limited is established.
Hi-G Nihonbashi Building is completed at Nihonbashi, Chuo-ku, Tokyo.
1988
Hirakata Business Office moves to a new location, and a manufacturing plant is established and begins operation.
Hi-G Shokai Limited Liability Company is established.
1991
Upon completion of the new office building, Kojima Branch is renamed Okayama Branch.
Osaka Headquarters building is completed (current Head Office).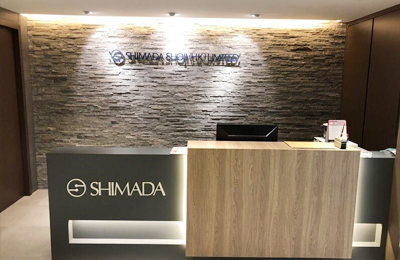 1992
Beijing Shimada Shoji Clothes Auxiliary Materials Co., Ltd. is established.
1994
Takayuki Shimada becomes President.
Thai Shimada Co., Ltd. is established.
1995
Shimada Shoji (Shanghai) Co., Ltd. is established.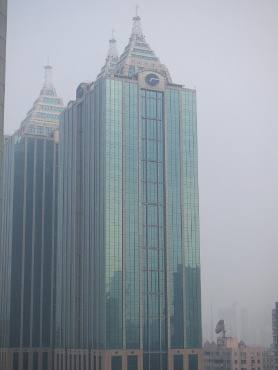 1997
Representative Office In Ho Chi Minh City opens.
2001
International standardization ISO 14001 certification acquisition of environmental management system at Head Office.
Representative Office In Shanghai opens.
2002
Tsunehiro Shimada becomes Chief Executive Officer, and Akira Shimada Chairman.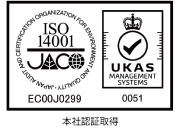 2003
Tsunehiro Shimada becomes Adviser.
2005
Exhibited at China International Garment & Textile Fair in Dalian, China.
2006
Takayuki Shimada becomes chairman and Masatake Shimada President.
Shimada Shoji (Vietnam) Co., Ltd. is established.
Exhibited at Intertextile Beijing in Beijing.
2007
Participated in the ISPO MUNICH and Intertextile SHANGHAI trade fairs.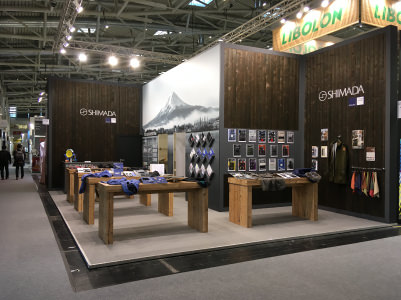 2008
TOWA PLUM Co., Ltd. became a subsidiary.
2010
Exhibited at Mod'Amont Exhibition in Paris.
2011
Nobuhiro Shimada and Toshio Shimada take on representative roles as Executive Vice President and Senior Managing Director respectively.
Chairman Takayuki Shimada takes on role of Auditor.
2012
Representative Office In Jakarta opens.
2015
Exhibited at A+A in Dusseldorf.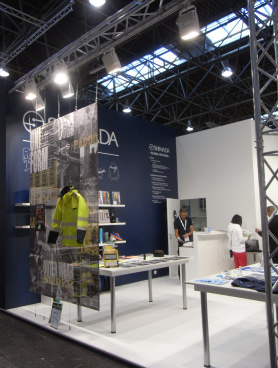 2017
Shimada Shoji becomes a bluesign® system partner.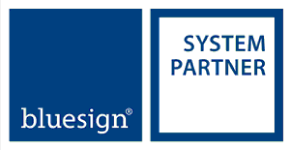 2018
Shimada Shoji adopted the business unit system for its organizational structure. I.D.S. Co., Ltd. is established.
2019
PT. SHIMADA SHOJI INDONESIA is established.
2020
VIETNAM TRIM PARK COMPANY LIMITED is established.
CRAFT PARKS CO., LTD. is established.
New Building of Fukuyama Office is completed.
2021
Masatake Shimada becomes chairman and Nobuhiro Shimada President.
F.D.I. Co., Ltd. is established.
VIETNAM TRIM MANUFACTURING COMPANY LIMITED is established.
2023
Senior Managing Director Toshio Shimada takes on role of Auditor.